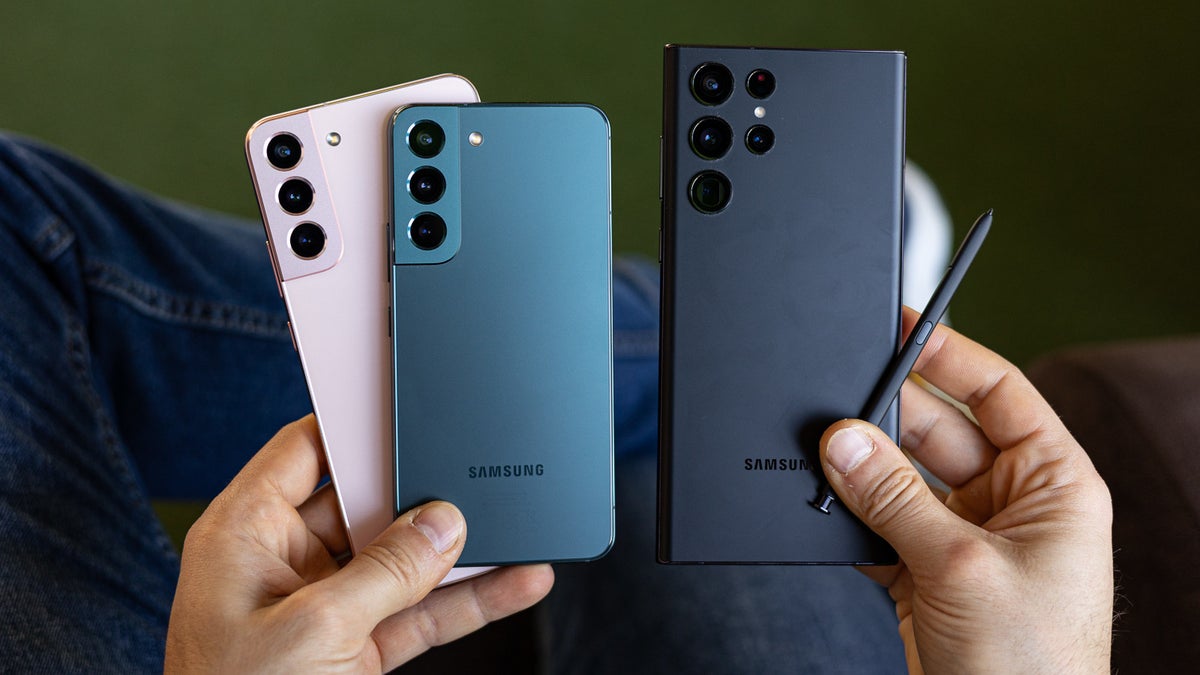 Before CES 2022, Samsung unveiled its newest inexpensive phone, the Galaxy S21 FE, and its 2022 flagship range might be on the way shortly. The next series said to be the Galaxy S22, is reported to offer a variety of enhancements such as new colors, camera tweaks, and probable S Pen compatibility.
If you're a Samsung lover wanting to buy a new phone this year, there's a high chance you'll be torn between two options. The Galaxy S22 is likely to be the successor of the Galaxy S21, which means it will be the most affordable model in Samsung's new Galaxy S lineup. The $700 Galaxy S21 FE is a more affordable variant of the Galaxy S21. As a result, the S22 is projected to be priced at the lower end of the premium range, considerably around $1,000.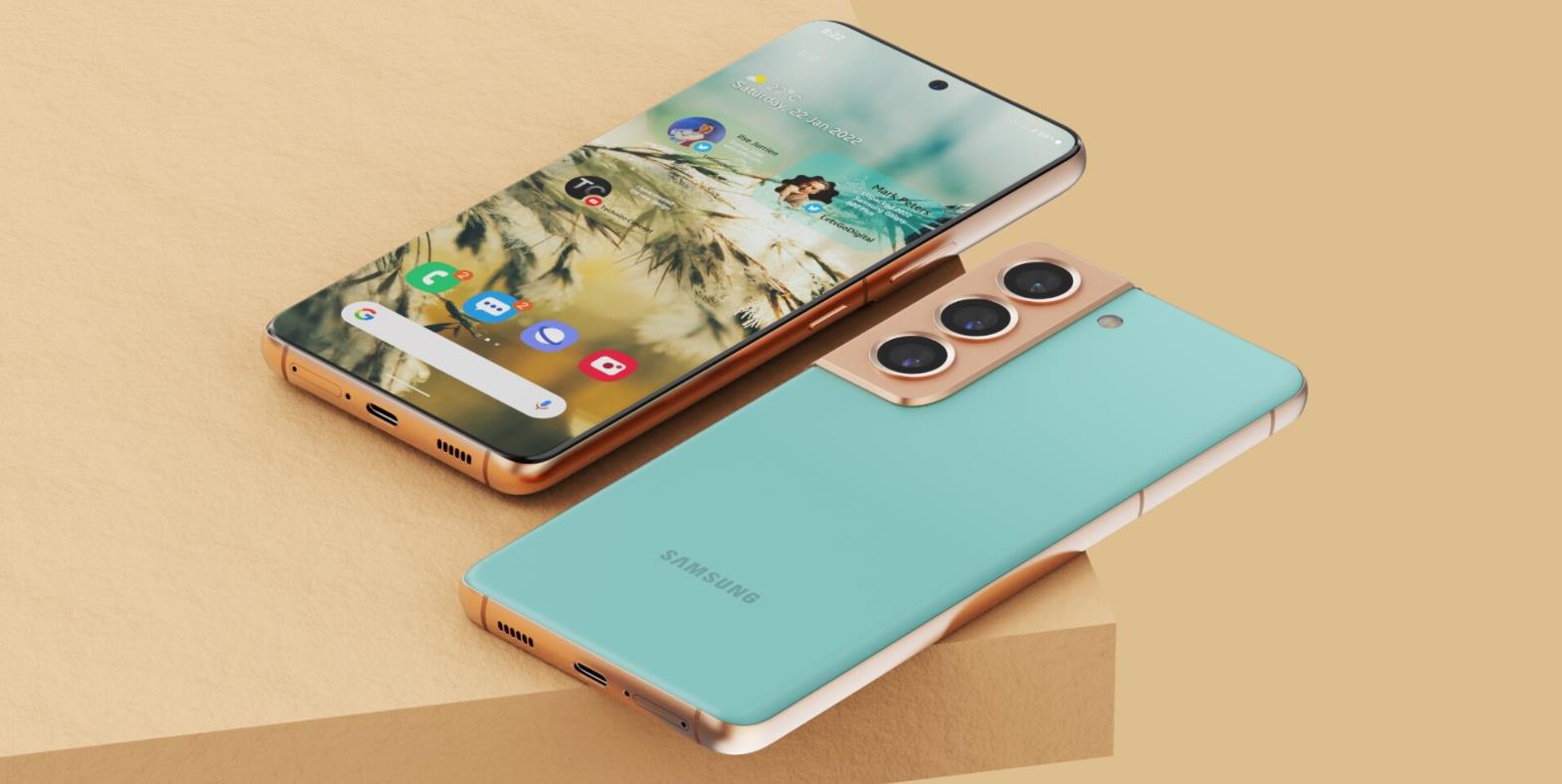 How quickly does the Samsung Galaxy S22 range charge? We've heard that the Samsung Galaxy S22 Ultra may offer 45W charging, however, at least one source claims that the entire range will only support 25W.
There's also a potential that the Samsung Galaxy S22 Plus may support 45W, although there have been less leaks about that than the Ultra, and there's not much information on the normal model. As a result, the leaks aren't quite evident here.
We're also unsure about how fast wireless charging will be. There is evidence that Samsung is developing a 25W wireless charger, but there is no certainty that any – let alone all – phones in the Samsung Galaxy S22 lineup will support it.
For perspective, every phone in the Samsung Galaxy S21 lineup supports 25W wired charging and 15W wireless charging, so there may be some improvements this year, but we're not sure.
While sources appear to concur that the Samsung Galaxy S22 and Galaxy S22 Plus will be available in 128GB and 256GB variants, the Samsung Galaxy S22 Ultra is less certain.
Some sources indicate a storage capacity of 256GB or 512GB, while at least one other mentions a 128GB option.
However, we have heard about a 1TB model in certain leaks. That would be more storage than the Samsung Galaxy S21 Ultra, however, if such a device is released, it may be delayed in comparison to the other variants. So, even if these leaks are correct, we may not learn anything about this model until February 9.
SAMSUNG GALAXY S21 FE VS. GALAXY S22 (RUMORED)
| | Samsung Galaxy S21 FE | Samsung Galaxy S22 (rumored) |
| --- | --- | --- |
| Display | 6.4-inch AMOLED; Full HD Plus resolution (2,340×1,080 pixels); 120Hz | 6.06-inch AMOLED; FHD Plus; 120Hz refresh rate |
| Processor | Qualcomm Snapdragon 888 | Qualcomm Snapdragon 898 5G |
| Camera | 12-, 12-, 8-megapixel | 50-, 12-, 12-megapixel |
| Front camera | 32-megapixel | 10-megapixel |
| Battery and charging | 4,500-mAh (no bundled charger); fast-charging | 3,700-mAh capacity; fast-charging |
| Storage | 128GB or 256GB | 256GB |
| Memory | 6GB or 8GB RAM | 8GB |
The Galaxy S22 is believed to sport a 50-megapixel wide lens, a 12-megapixel ultrawide lens, and a 12-megapixel telephoto lens for cameras. According to Tron, a Twitter leaker with a checkered track record when it comes to reporting on unannounced Samsung goods. According to the Dutch website Galaxy Club, which has been providing a number of unconfirmed reports regarding the Galaxy S22 series, the lineup will include a 50-megapixel primary sensor and a 12-megapixel wide sensor. Furthermore, it hints that the phone might contain a 10-megapixel front-facing camera.
For comparison, every phone in the Samsung Galaxy S21 lineup supports 25W wired charging and 15W wireless charging, implying that there may be some enhancements this year.
If these reports are true, the Galaxy S22 will have a significantly sharper primary sensor than the Galaxy S21 FE, but a little less sharp selfie camera. Samsung's low-cost phone features a triple-lens camera. We're guessing a 12-megapixel ultrawide camera, a 12-megapixel wide camera, an 8-megapixel telephoto camera, and a 32-megapixel front-facing camera.
One area where the Galaxy S22 looks to have an advantage over the Galaxy S21 FE is performance. Samsung's next big Galaxy S entry will most likely be powered by Qualcomm's newest smartphone engine, the Snapdragon 8 Gen 1
The Galaxy S22 will most likely be powered by a newer and better processor.
Samsung also manufactures its own Exynos CPUs, however, these chips are often only accessible in limited countries, including the United States. That's a shame because the next iteration of Samsung's Exynos processor seems like it may bring a significant improvement in graphics performance. Samsung and AMD are working together on a future Exynos processor that will bring high-end gaming capabilities such as ray tracing to Samsung phones.
But Samsung and AMD haven't revealed further details about the chip, such as when it'll launch or which products it'll be in.
The Galaxy S21 FE, by comparison, runs on the Qualcomm Snapdragon 888, the same processor that powers the Galaxy S21. That means the phone's performance is similar to the Galaxy S21, which will likely be considered a previous-generation product in the not-too-distant future.
Read More About it Here:
2. https://www.techradar.com/news/3-things-left-to-learn-about-the-samsung-galaxy-s22